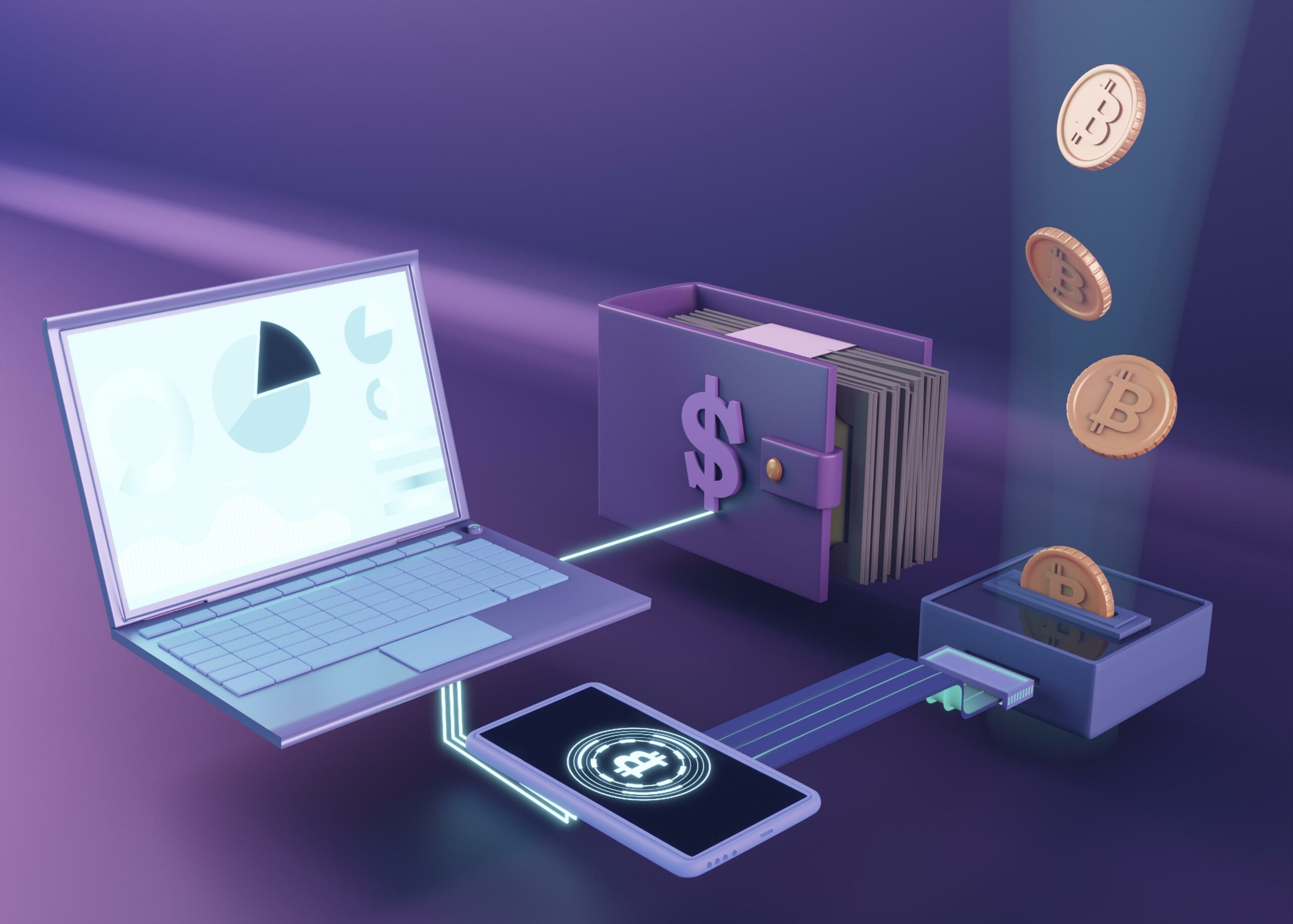 More opportunities for development in e-commerce: crypto payments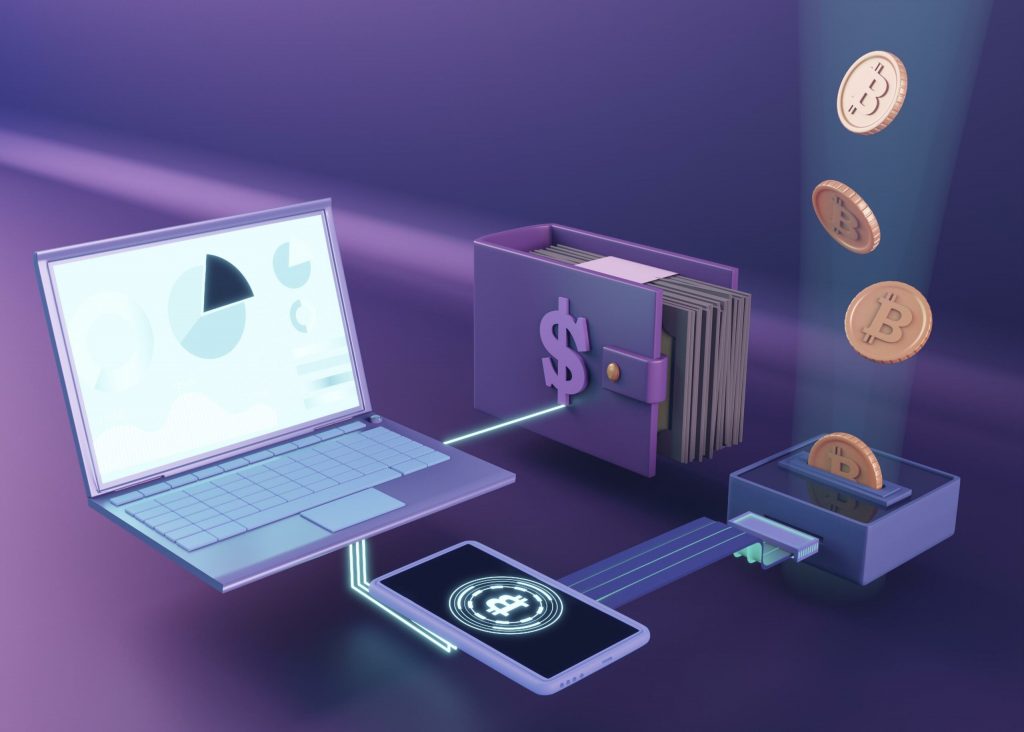 Online shopping is built on a complex system of trust based on an exchange of value. Genuine product description and availability, transaction security, speed of processing, and convenience are key to maintaining this trust and ensuring customer satisfaction.
Your business is in dire need of a convenient payment solution for customers. Read this article about the possibilities of a crypto payment solution for ecommerce. Will you understand how and why to integrate crypto payment into your own e-commerce business?
Traditional payment methods may not be suitable for retail
Traditional payment methods are many times slower than cryptocurrency transactions. While the purchase itself is made in seconds, the actual movement of money is much slower, and in some cases, it can take days before the money is finally credited to the merchant's account. There is nothing like that in the cryptocurrency world. All the seller needs to do is to have the transaction included in the block created, which is part of the main chain with a certain number of confirmations. No weekends or holidays, no end of business hours, and no delays in funds coming in!
Volatility is no longer an issue
Volatility has always been a serious problem for conservative companies. However, many services can instantly convert cryptocurrencies into paper money, eliminating the volatility of cryptocurrencies. And Aurpay in turn has developed technologies to provide access to blockchain transactions for businesses of all corporate sizes. In turn, stablecoins are also widely used as a crypto payments solution for e-commerce, which pegs cryptocurrency to a paper currency for stabilization, such as the U.S. dollar or other currencies.
Peer-to-peer cryptocurrency network
In such networks, there is no main server responsible for all operations. The protocols work as a peer-to-peer network. Information (in our case, money) is exchanged between 2-3 or more programs – clients. All the wallet programs installed on users are part of the Bitcoin network. Each client keeps a record of all transactions made and the number of Bitcoins in each wallet. Neither banks, tax authorities, nor the government can control the exchange of money between users' wallets.
High fees when using traditional payment methods
Merchants often pay a commission of 3 to 6 percent when using traditional payment methods. For companies that sell thousands of units of their products every day, that's a pretty significant amount. In addition, traditional payment systems typically charge even higher fees to smaller companies because they have low turnover.
Blockchain technology can really help reduce costs, as the implementation of the Lightning network and other important technical enhancements provide the scalability of the Bitcoin blockchain while exponentially reducing transaction fees. This is a win-win situation not only for merchants but also for buyers, as it eliminates intermediary commissions, replacing them with only a small fraction of the usual blockchain costs (transaction fees).
Cryptocurrency payment solutions are changing the market of m2m-payments. M2M (Machine-to-Machine, Machine-to-Machine) is the common name for technologies that allow devices to exchange information with each other.
Thanks to free access to new technologies and smart gadgets, we can expect that a real technological and economic war will soon develop in the m2m-payments market. Payment industry giants are already beginning to experiment with blockchain technology. Visa and MasterCard already offer solutions for wearable gadgets (watches, smartphones, bracelets, etc.).
The m2m market is just emerging and, as is often the case, is mostly developed by the enthusiasm of pioneer startups.
The future in m2m transactions is in freely configurable/programmable cryptocurrency wallets and applications, where we can give access and limit the limit to a "smart device", and outline its capabilities to manage funds and make transactions. Aurpay predicts that these payment solutions will be able to compete with payment monopolists in e-commerce and consumer lending, such as Visa, MasterCard, AmEx, etc. As they are effective for merchants by helping them make smart sales, and for consumers by choosing smart purchases.
What the architecture of the cryptocurrency wallet system looks like
Aurpay will show by example what structure you use to get instant access to crypto transactions based on blockchain technology. What are the possibilities for you?
1. Maintain accounts and transactions in various cryptocurrencies.
2. Standard cryptocurrency transactions: sending to different wallets and receiving to your addresses.
3. Buying and selling cryptocurrencies from the system.
4. Maintenance of fiat wallets, different means of withdrawal to wallets, including bank cards.
5. Possibility to pay for different services from both fiat and cryptocurrency wallets.
6. Connecting merchants to accept payments in cryptocurrency on their websites for their own goods and services – the "Pay with Cryptocurrency" button on the website. Cryptocurrency received by a merchant can be withdrawn or sold through a wallet system.
7. Organization of cryptocurrency purchase/sale transactions between users – users of the system can offer cryptocurrency for sale and make transactions between themselves. And the system guarantees that cryptocurrency is sent to the buyer after the transaction is made, and the seller receives fiat money to the account.
The benefits of blockchain technology for companies
How can your company regardless of size and specifics get access to cross-border crypto payments?
1. The use of different cryptocurrencies, thanks to the use of our own development – blockchain adapter, which allows universal interaction with various blockchain cryptocurrencies and connects them to the wallet system. As a result of which fast and universal integration is provided.
2. Configurable security system with the ability to set transaction limits and use static and dynamic intelligent crypto payment processing rules.
3. User identification settings to manage user limits to meet KYC & AML jurisdictional requirements for the region or country where the system is being implemented.
4. Free cryptocurrency withdrawal.
5. User-friendly application interface, which includes functional navigation by service groups, search for services or goods by name, contextual prompts, and check of the details.
6. Comprehensive transaction history.
7. SMS, E-mail, and Push notifications.
8. News module for convenient customer notification of new services and products.
9. Application of modern Android and iOS technologies – Google Cloud Print and AirPrint for printing receipts from mobile devices, Face ID, Touch ID, etc.
10. Flexible adaptation and easy implementation.
What should be the final crypto payment solution for your business? It necessarily supports software localization, customization, and adaptation to customer needs, new technologies and functionality are regularly introduced due to changes and constant development of web, mobile technologies, and e-commerce in the blockchain sphere.