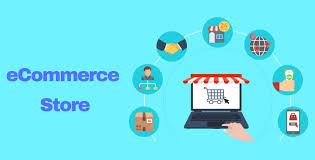 Unleash the Power of Aurpay Merchant Directory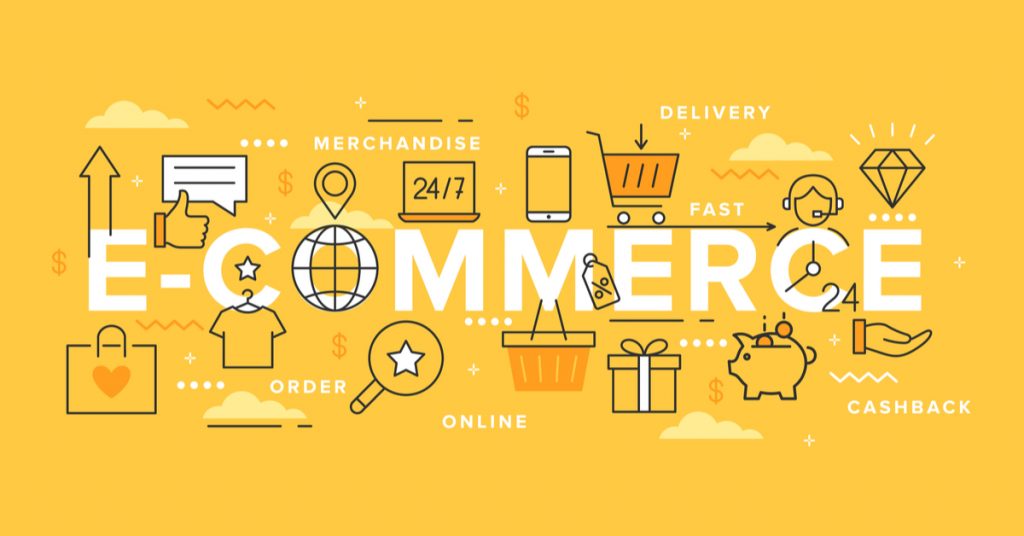 The Aurpay Merchant Directory is a game-changer for businesses seeking to harness the immense potential of the crypto market. By listing your store on our directory, you can attract 420 million crypto users, exponentially grow your website traffic, and offer lucrative rewards to end users. In this blog, we will explore the benefits for both merchants and consumers, providing step-by-step guidance on how to list your business and earn up to 150,000 in Satoshi units. Let's dive into the details and unlock the boundless opportunities that await you.
In an era driven by cryptocurrencies, Aurpay stands at the forefront, empowering businesses to leverage the digital revolution. With our cutting-edge Aurpay Merchant Directory, merchants gain access to an extensive network of 420 million crypto users. This creates an unparalleled market space, fosters high conversion rates, and propels your sales to new heights. Simultaneously, consumers enjoy a seamless buying experience, with numerous stores accepting crypto payments and exciting opportunities to earn rewards.
Section 1: Benefits for Merchants
By listing your store on the Aurpay Merchant Directory, you unlock a multitude of advantages that drive your business growth and success:
⭐  More Sales and Expanded Market Space: With access to 420 million crypto users, your store gains increased visibility and exposure to a vast customer base actively seeking businesses that accept digital currencies. This expands your market space, attracting potential customers and boosting sales.
⭐  High Conversion Rates: The Aurpay Merchant Directory is specifically tailored for crypto users, ensuring a high conversion rate. By targeting this niche market, you can effectively capture the attention of crypto enthusiasts and convert them into loyal customers.
⭐  Incentives and Commission Returns: We understand the importance of incentivizing merchant participation. Through our reward policies, we offer commission returns and periodic fee reductions, allowing you to maximize your profits while reducing transaction fees and handling fees.
⭐  Boost Business Efficiency:The Aurpay Merchant Directory helps merchants find a community of people with similar views and interests to theirs through its strong community and user base. Such interactions help merchants build deeper connections and facilitate collaboration and knowledge sharing. By interacting with these communities, merchants can gain more industry insights, market trends and feedback on products and services to improve business efficiency and decision quality.
To guide you through the listing process, follow these step-by-step instructions:
Step 1: Visit the Aurpay website and navigate to the Merchant Directory section.
🔗 https://aurpay.net/incentive/
Step 2: Click on the "Add my business"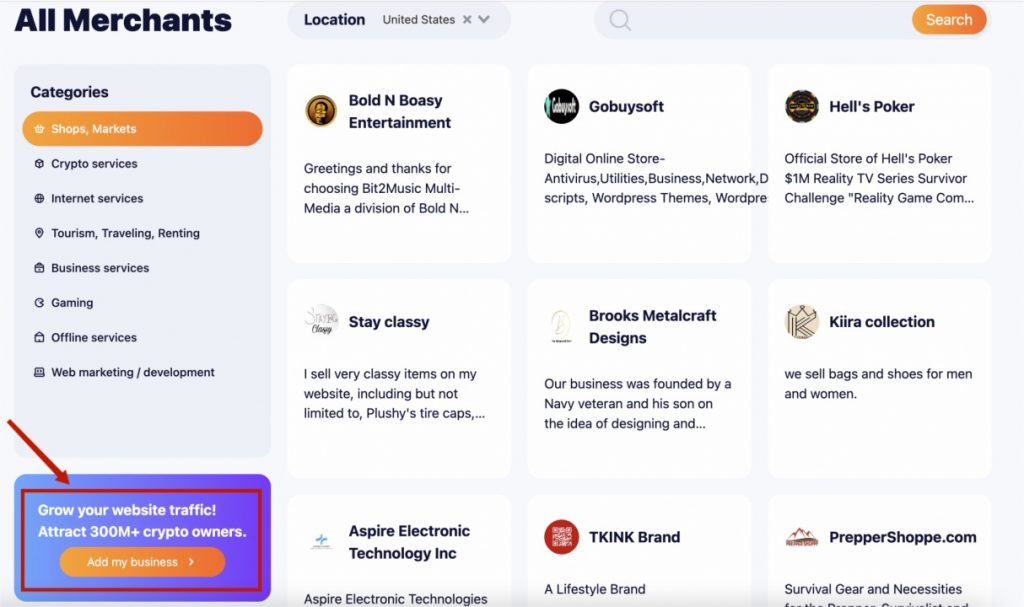 Step 3: Click on the "Merchant" option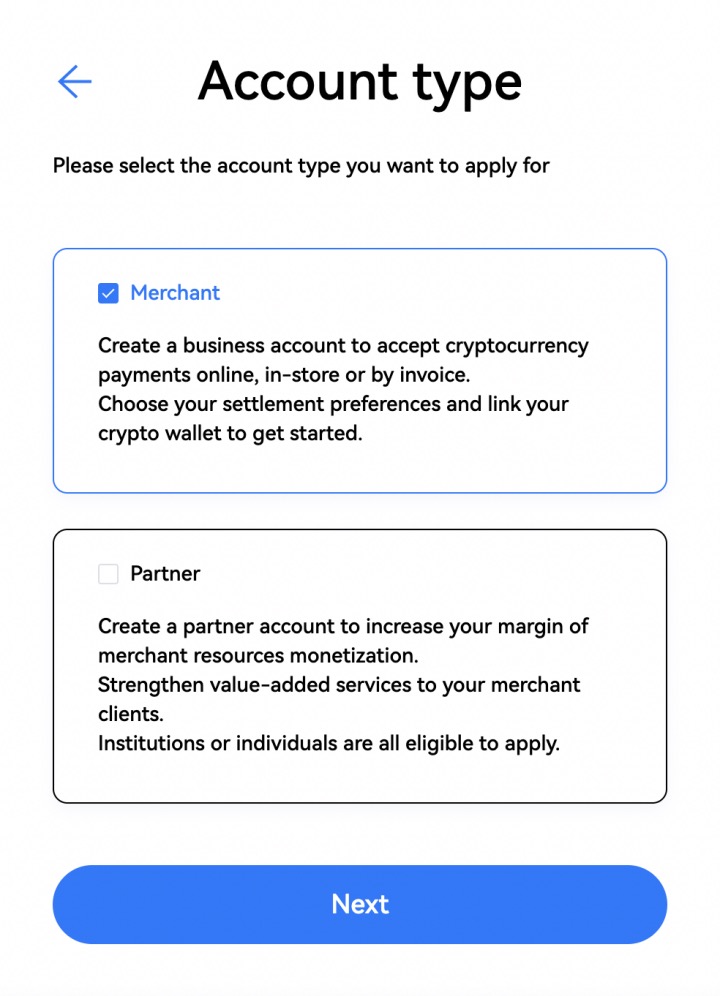 Step 4: Sign up an account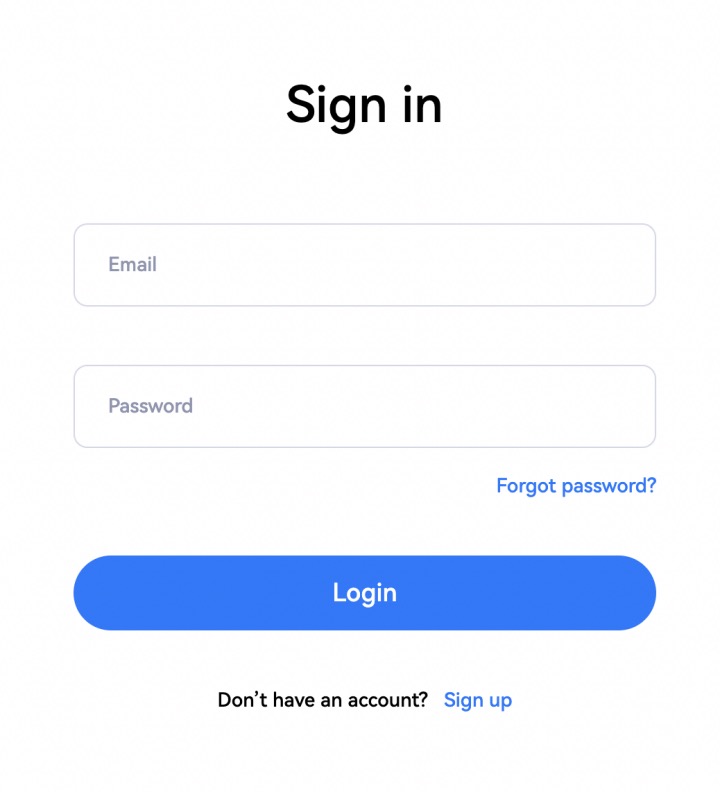 Step 5: Click "Incentive program" and complete your company information.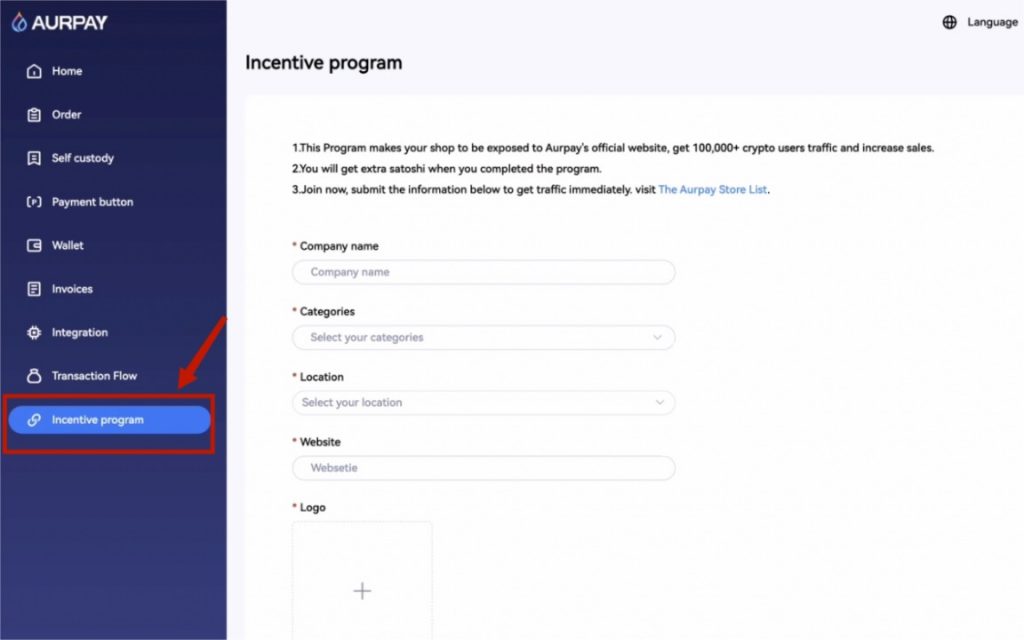 Step 6: Once completed, you can see your newly registered store in the merchants on the home page.
The merchants will be notified of the subsequent activities by email
Section 2: Benefits for Consumers
For consumers, the Aurpay Merchant Directory offers a seamless and rewarding shopping experience:
⭐  Wide Range of Stores:Our directory showcases a plethora of stores that accept cryptocurrencies. From e-commerce platforms to brick-and-mortar shops, consumers can explore a diverse array of businesses and make purchases using their preferred digital currencies.
⭐  Lucrative Rewards: By participating in Aurpay's events, end users have the opportunity to earn up to 150,000 in Satoshi units, with the value varying by region. This enticing reward system encourages engagement with listed stores, making shopping not only convenient but also financially rewarding, allowing you to maximize your profits while reducing network fees.
How consumers Sign up (process)
Step 1: Click "Join" on the main page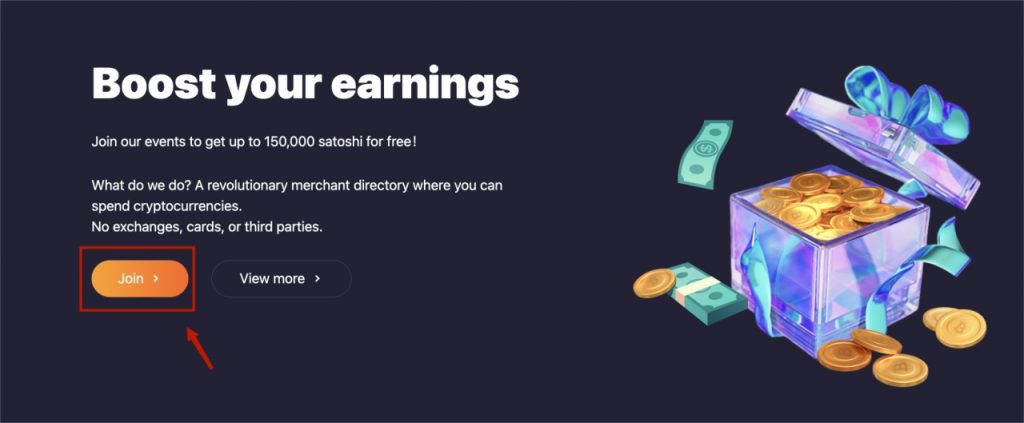 Step 2: Sign up an account
Then you go to the consumer page, which contains the tasks you have done, as well as rewards.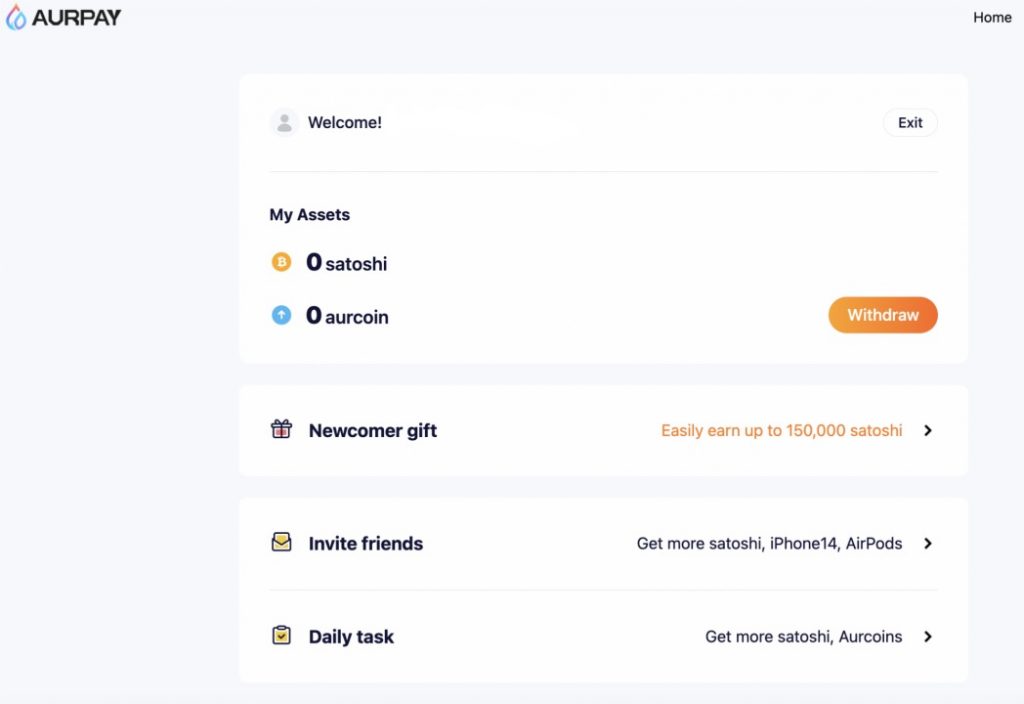 Conclusion
Aurpay's Merchant Directory presents an unparalleled opportunity for merchants to thrive in the crypto landscape. By listing their stores on the directory, merchants can attract millions of crypto users, drive website traffic, and enjoy the benefits of participating in Aurpay's rewarding events. With the rapidly increasing adoption of cryptocurrencies, it is essential for businesses to embrace this digital revolution and seize the immense potential it offers. By partnering with Aurpay and leveraging their Merchant Directory, merchants can position themselves at the forefront of this exciting new era in commerce.
Whether you are a merchant looking to expand your customer base or a crypto enthusiast seeking new stores to spend your digital assets, the Aurpay Merchant Directory is the go-to platform for unlocking the full potential of cryptocurrencies in the world of online commerce. Join Aurpay today and experience the future of digital transactions.